Download
Portable WinCDEmu is a special build of WinCDEmu that does not need any installation and can be used out-of-the-box.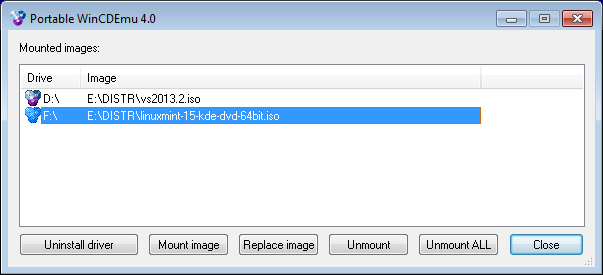 To download Portable WinCDEmu, use the
direct link
.
Download
System Requirements
Microsoft Windows (incl. x64) 10/8.1/8/7/2008/Vista/2003/XP
Installation Instructions
Just run the downloaded EXE.
License
WinCDEmu is licensed under LGPL. If you want to purchase a commercial license to use WinCDEmu in your product or order a customized version, please contact us.